If you ever want to go plane spotting and have some Danish fast food at the same time, then you should check out Flyvergrillen in Amager.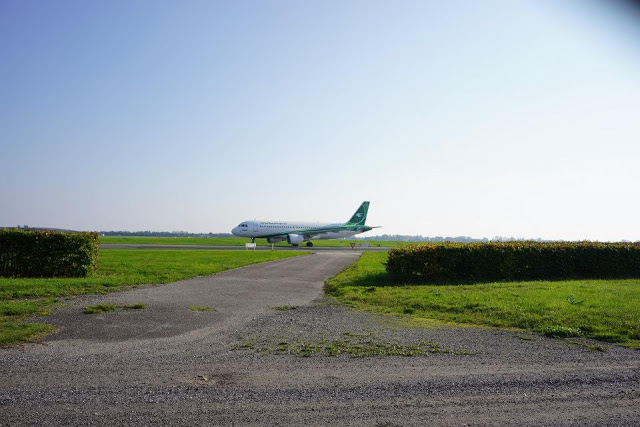 The plane I spotted 🙂
Flyvergrillen is a "grill bar" as it's called in Denmark located near the airport on Amagerlandevej 290. The best way to get there is by car or motorcycle hehe, so it's probably more of a local hang out.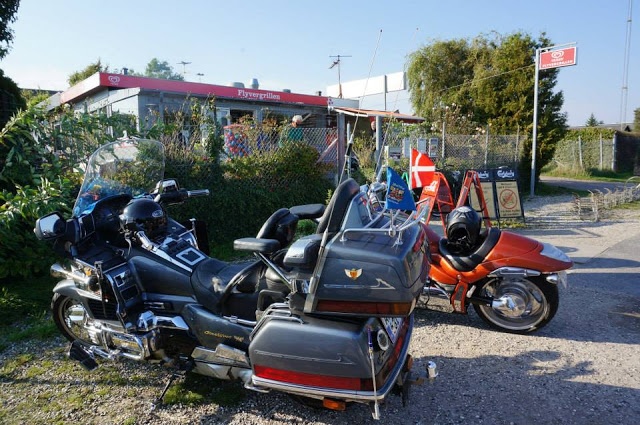 Parking lot outside Flyvergrillen
There are a lot of choices on the menu from burgers, hot dogs, pita bread sandwiches, and schnitzel to traditional danish food like smørrebrød, hakkebøf, frikadeller and fiskefilleter. You can even order belgium waffles with ice cream, æbleskiver or have a warm cup of coffee or hot chocolate. There is a little of everything. :o)
The first time I went to Flyvergrillen it was a nice summer day and pretty crowded, but the service was fast and I was able to find a seat anyways. It is a bit chaotic when busy and pretty cramped inside with limited seating, but there are more places to sit outside, and there is even a playground for kids.
playground and parking lot
I ordered a frankfurter hot dog for 30 dkk with fries for an additional cost when I ate at Flyvergrillen. It was very good. Even though the fries looked like normal frozen fries, they were really crispy and almost tasted homemade. I have to say all of the food looked good, and the prices were cheap, so that's always a plus. 🙂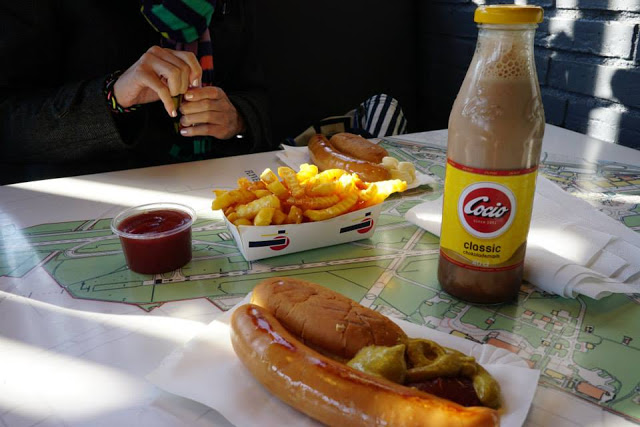 frankfurter and fries with mustard and ketchup
It's a really neat and unique place. So you should check it out on a nice summer day, especially if you have children since it can be great fun to just check out all of the planes taking off and landing!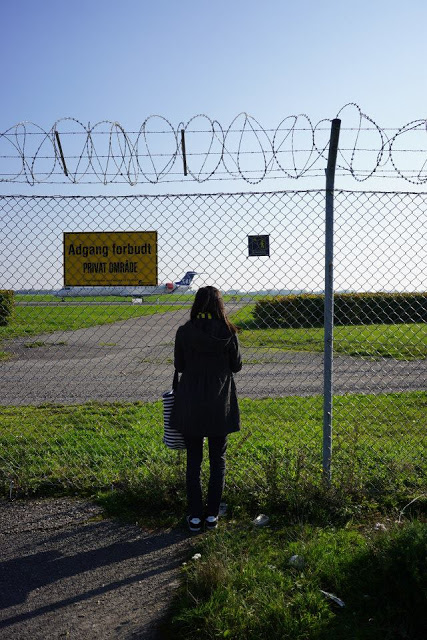 me plane spotting
Also, if you are a tourist on a budget and want to try traditional danish food like smørrebrød it is relatively cheap at this place. I haven't tried it myself here, but it could be a good way to try a variety.