Every time I buy strawberries in Denmark, I always feel like there is this time pressure of eating them all since they go bad so quickly. So last month I decided to make strawberry muffins using leftover strawberries. I found a really good recipe online here but changed a few things, and the end result was so yummy. The original recipe had cinnamon sprinkled on top of the muffins, and although I love cinnamon, I just thought it was weird together with strawberries, so I omitted that, but I thought of something even better. White chocolate! White chocolate and strawberries together? Sounded so delicious!
The muffins came out really moist and light, and the white chocolate adds this extra gooey vanilla goodness. Together with the fresh fruit, it's really tasty.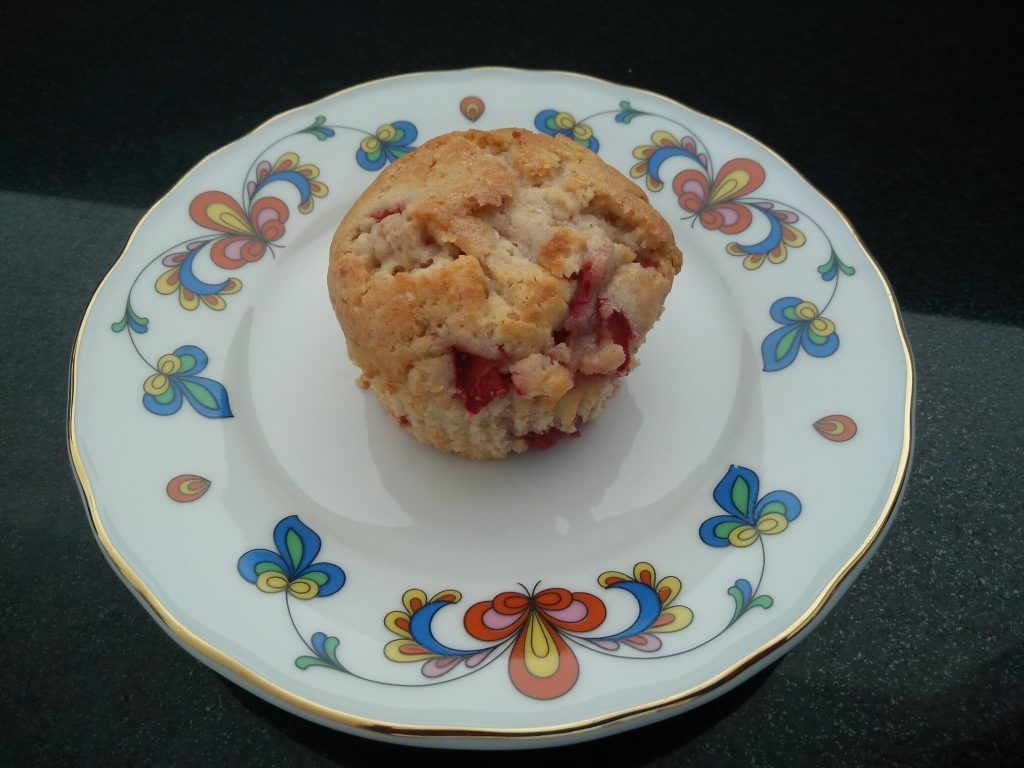 So here is the recipe for strawberry white chocolate muffins! I hope you like it! :o)
Strawberry White Chocolate Muffins
Ingredients
1/2 cup butter, softened (113 g)
3/4 cups sugar
1 egg
2 cups flour
2 tsp. baking powder
1/2 tsp. salt
1/2 cup milk
1/2 tsp. vanilla
1 1/2 cups chopped strawberries
1/2 cup chopped white chocolate (90 g)

Topping

3 tsp granulated sugar
Instructions
Cream butter and sugar. Add egg and mix well.
Sift flour, baking powder, and salt in a small bowl. Add flour mixture and milk, alternating between the two, starting and ending with the flour, to the butter/sugar/egg mixture.
Mix in vanilla.
Then, gently stir in strawberries and white chocolate.
Spoon batter into muffin pan.
Sprinkle the top with sugar.
Bake at 400F/200C for 20 - 25 minutes, or until a toothpick inserted in the center of one of the muffins comes out clean.
http://www.dreamingoffood.dk/index.php/2016/10/26/strawberry-white-chocolate-muffins/
You can also make this recipe with blackberries or raspberries or any other kind of berries.