A few weeks ago, I decided to go out and pick some wild blackberries in Copenhagen. I thought it could be fun, and was hoping to have enough to make a recipe I found on the New York Times website by Julia Child.
In just a short time my husband and I managed to pick 4 cups worth of blackberries (more than enough for the recipe I wanted to make).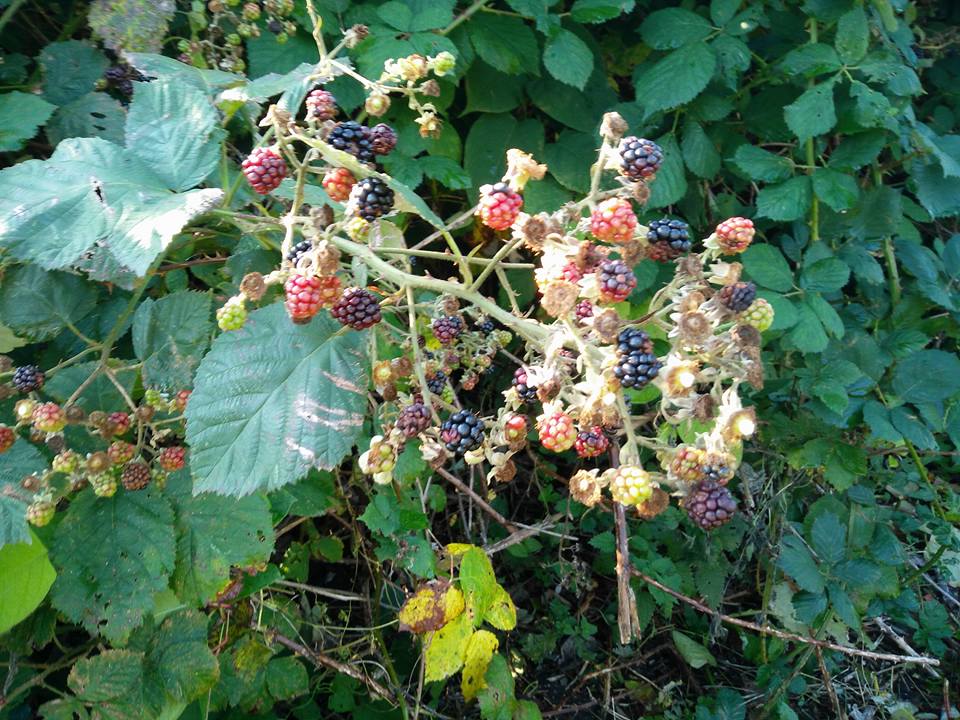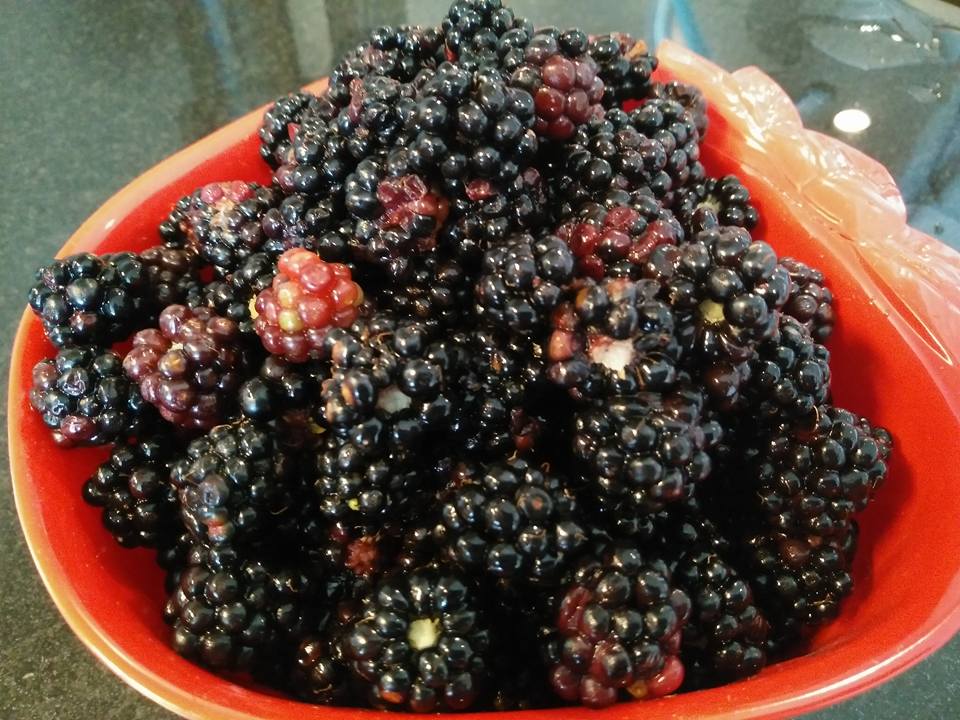 After coming home, and giving them a good rinse, I was ready to make this baked french dessert. The name of the recipe is Blackberry Clafoutis, but reading up on the name, it turns out a Claufotis is made with black cherries, and a Flaugnarde is made with other fruits. So to be correct, I'm going to re-title this recipe as Blackberry Flaugnarde. 🙂
This dessert is really easy to make, it is almost like a light thick pancake with fresh fruit baked in, and dusted with powdered sugar.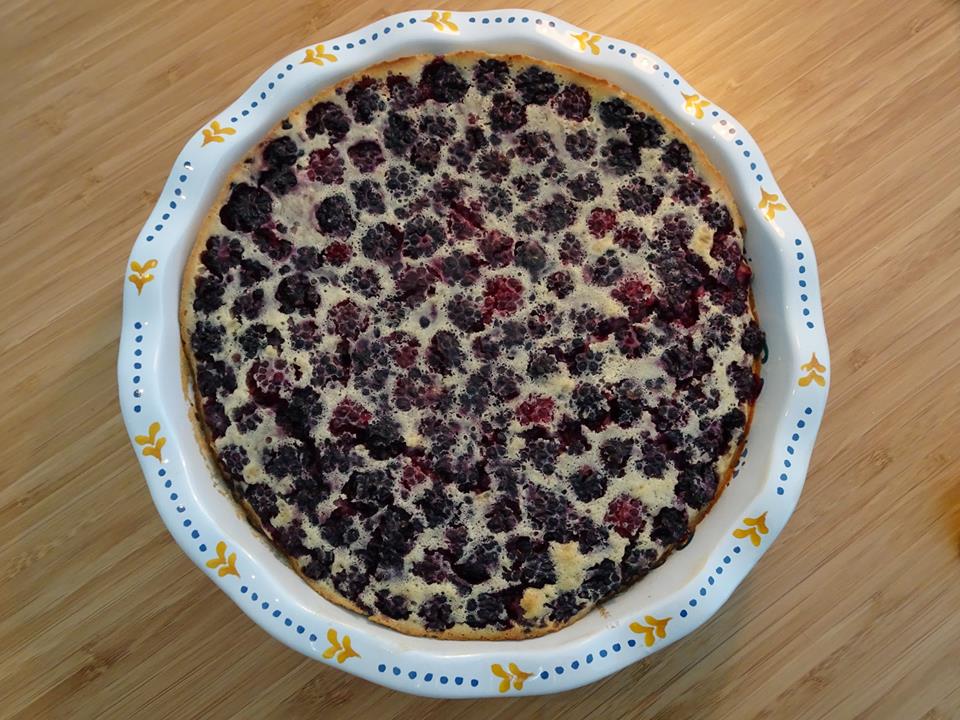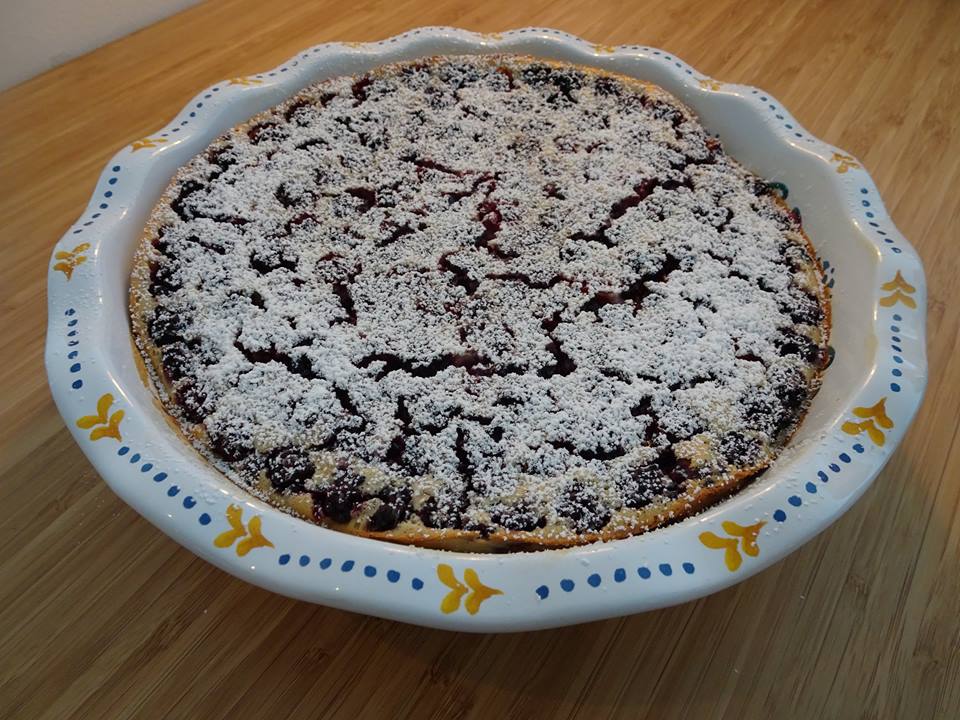 I never had this dessert before, but it took the otherwise sour blackberries, and made them very sweet and delicious. I found it to taste just as good cold, as warm. Hope you enjoy it. Recipe is below.
Blackberry Flaugnarde (Baked French Dessert)
Ingredients
1 and 1/4 cups whole milk
1 tablespoon vanilla extract
2 generous cups blackberries, rinsed and well drained
Instructions
Heat oven to 350F/176C. Lightly butter a baking dish,
Mix the milk, 1/3 cup granulated sugar, eggs, vanilla, salt and flour until smooth and frothy, about 1 minute.
Pour a 1/4-inch layer of batter in the baking dish. Turn on a stove burner to low/medium and set dish on top for two to five minutes, until a film of batter has set in the bottom of the dish. Remove from heat.
Spread berries over the batter and sprinkle on the remaining 1/3 cup granulated sugar. Pour on the rest of the batter and smooth with the back of a spoon. Place in the center of the oven and bake about 50 minutes, until top is puffed and browned and a tester plunged into its center comes out clean.
Sprinkle with powdered sugar just before serving.